Hi, I'm Amber Mikaelsson, a food loving, weighting lifting, online personal training, toddler wrangling, country dwelling, fitness blogger. Living the dream!  After years of yoyo dieting and honestly?  Doing some pretty stupid shit to try to get rid of the weight that kept piling on year after year, diet after diet, in 2013 I finally found a new way to look at food, movement, and self care, and their roles in my health and quality of life.  In the course of about 12 months I shed 60lbs working out at home and cooking for my family, and have maintained the fat loss for another year through some fairly trying times.  Some days I look pretty fancy like this:
Most days, more like this:
Anyway, I finally figured out that eating healthy foods more often doesn't need to be stressful or complicated or full of feelings of deprivation.  And movement is not punishment.  Strength training is one of the best gifts you can give yourself!  Not only does it make you stronger each time you do it, it also makes you FEEL stronger each time you do it.  Emotionally, physically, and even spiritually, the connection you can find with your body when you focus on the simple contraction and extension of a muscle is hard to beat.  And you can do it in the comfort of your home, with little or no equipment, in your jammies if that's your thing.  It sure is mine some days!
I can talk until I'm blue in the face about how I can help but sometimes it's better to leave the talking to people who have worked with me.  Here are some of the awesome things my amazing peers and clients have to say about my coaching!
"Amber of Rural Rebel Mama She is doing online training the way a Mom would. And I mean that as the highest of compliments. She is not just coaching but nurturing growth. I like her so much, you can look forward to seeing how we are soon working together in the interest of coaching women to healing their relationships with their bodies." – Erin Brown of www.iamerinbrown.com

When I came to Amber I was basically looking for some exercises I could do with weights so I wouldn't look like a fool in the weight room at my gym, what I got was so much more!  She gave me the work outs, custom fit to my activity level and goals, and also helped me figure out how to nourish my body to complement my work outs.  She also helped me realize that it isn't only what my body looks like that matters but more importantly what my body can DO!  From Amber I really got the "whole package" I've been looking for in caring for my body and my mind.  I can't recommend starting a training program with her enough, it has been completely life changing for me!"  – Kate USA

"I would have to say that the best things I gained from this challenge were some of the recipes and having a fresh perspective at looking at food and how to easily alter recipes to incorporate more protein.  Also I loved the workouts and that they were short and easy to incorporate."- Jenne L, Alberta

"Your transformation has not been without hardwork and dedication and most of all….time. It is these things I need to remind myself on days that I dont want to work out or feel as though I have fallen off the bandwagon. It's okay to not be perfect all the time, life happens. You are always so quick to respond to emails and messages and you don't laugh at my silly questions..even when they are truly blond moments (or at least you don't tell me you laugh 😉 ). You are flexible and easy going. You are always so positive and encouraging every time we talk.  I have learned so much from you in the short time we have been working together. I cannot wait to see what the rest of our time brings. 🙂

Thank you. Thank you. Thank you!!!!"

Kim V – Saskatchewan

" You are open minded enough to learn about the science of health- not just the science of weight loss. You understand that true wellness comes from all aspects of your body and mind. You've managed to achieve huge success with your own health while taking care of two babies, moving to the other side of the world, and you've thrived!!!"

Kim S – USA

(Attached to a photo of the shirt in question) "This is something I've had in my closet for 6 months and never felt comfortable to wear. Date night is a good night to let the "ladies" out! Haha! But seriously, I feel great and so did seeing my hubby's big smile when I walked out!!!! I'm winning today!!!!"

A few months later, a comment from the same lady:

I have to say thank you for being the voice of reason in my head when I am in doubt, when I get the urge to be negative and when I can't see past the moment. I have all my emails and read your words when I need a reminder. Having you guide me through a portion of this year was one of the best things I could have done for me. Thank you mama!!!!! – Adraiana C, Alberta
I'm happiest these days creating in my kitchen with my small people playing contently within eyeshot, but I certainly haven't always felt this way!  In fact, my husband married me resigned to the reality that I likely would never be able to cook much beyond a pre-packaged processed meal.  Boy did he luck out!  Turns out, all I needed was to have children to start thinking about food and health in an entirely new way. One of my goals with my site is to show busy women that preparing and cooking tasty, healthy meals doesn't have to be complicated, intimidating, or expensive.  Another goal is to show moms, by example, the benefits of purposeful movement and self care  when it comes to the health of our families.
I post new content like recipes, blogs, vlogs, or videos weekly.  Please make sure to subscribe to my newsletter to be updated when I post anything new!  To get my weekly emails, click here: Newsletter Sign Up
I've worn a lot of hats in my life; I've always thought I look pretty great in them.  At various points I've been student, teacher, nerd, political scientist, volunteer coordinator, event planner, administrator, blogger, stay at home ninja, Certified Personal Trainer, and Specialist in Fitness Nutrition (both certifications obtained from the International Sports Sciences Association) to name just a few.  Mother, partner, friend and daughter are more to add to the list.  No matter which hat I wear my desire to connect with people, communities, and ideas remains constant.  I love to learn, and I believe that amazing things happen when we take the time to listen to and serve each other.
Born and raised in Calgary, Alberta, I studied Political Science at the University of Calgary.  I've worked in both the nonprofit and the private sectors, and am now fortunate enough to stay at home with my two children as a work from home mama with my two children under 5.   I'm a Certified Fitness Trainer and a Specialist in Fitness Nutrition with the International Sports Sciences Association. I am currently tackling the course material for the Specialist in Strength and Conditioning from ISSA as well.  My husband (the handsome one in the photo below) and I moved to a small lake community in northern Alberta in May of 2011.  We are on the water and have about an acre of land, it's beautiful but not quite big enough for the garden and chicken coop of my dreams. It is very busy here in the warm seasons and very isolated in the winter.   I have dreams of one day moving to the Okanagan valley in beautiful British Columbia and saying see-you-never to the bitter cold northern winters.  Some day!
You can contact me any time at [email protected]
My facebook page can be found here: Rural Rebel Mama Facebook
I'm on Instagram, Snap, Pinterest and Twitter @ruralrebelmama
If you want to know first what I'm up to and have access to exclusive content and contests, please subscribe to my monthly emails here: Newsletter Sign Up
Thanks for reading!
xo Amber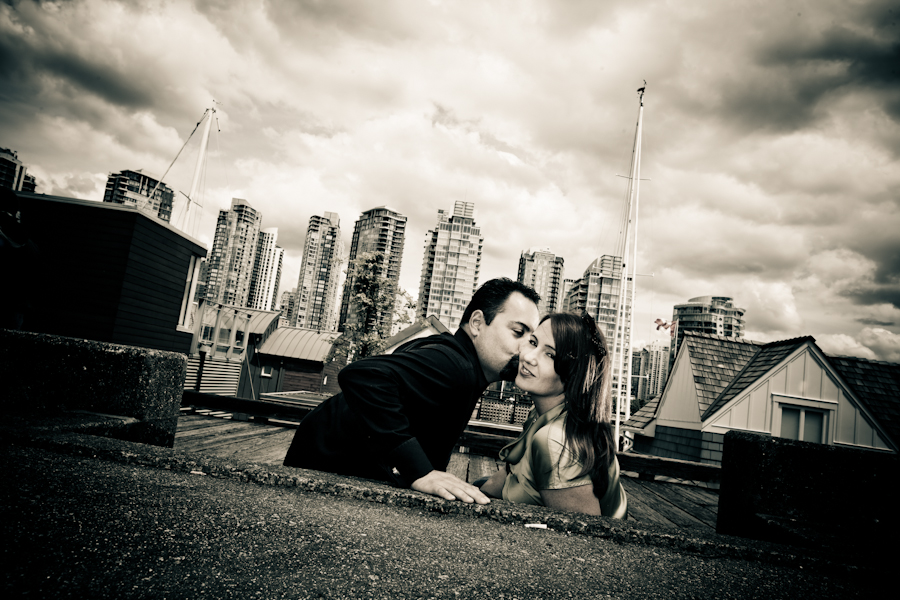 Google+