Sneaky Vegetables: Breakfast Edition
This was SO tasty and simple.  3 servings of fruit and vegetables, a good source of protein, carbs, and healthy fats.  Perfect for breakfast!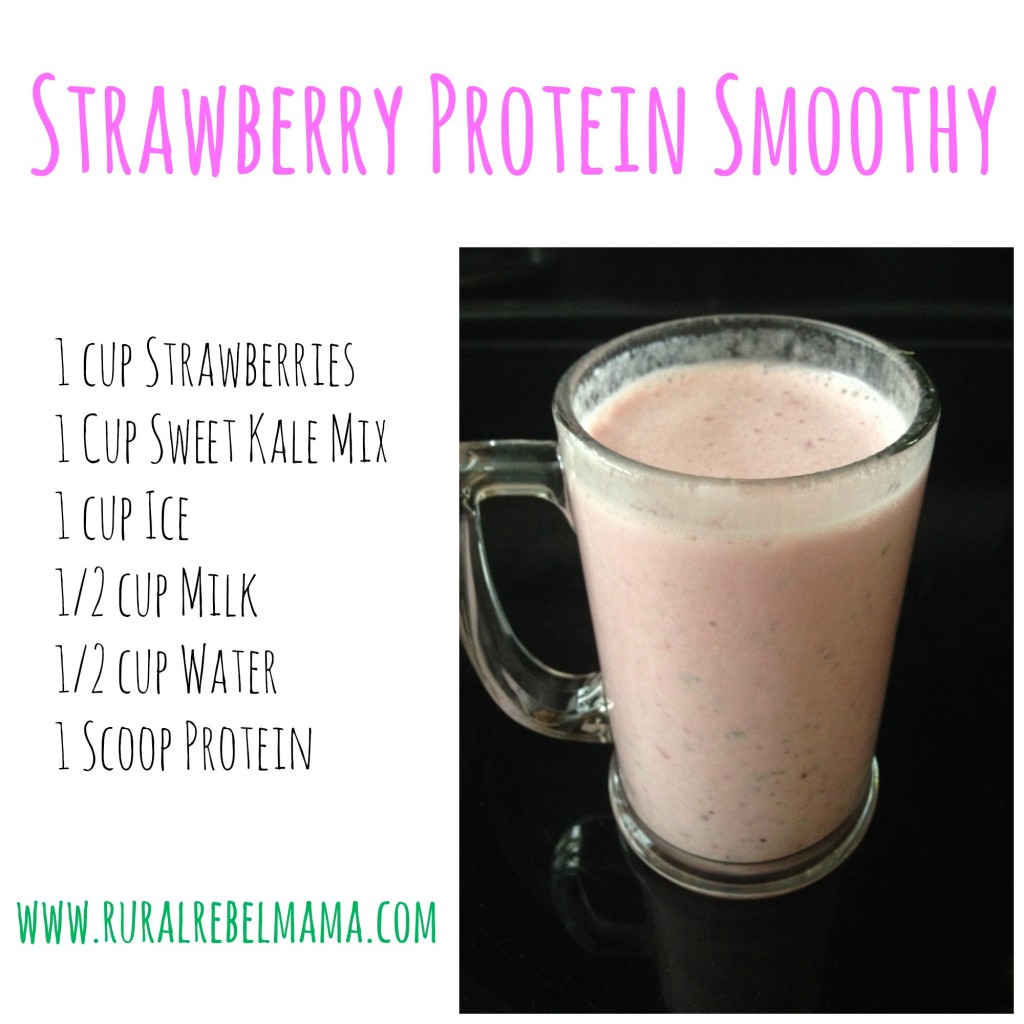 You will need:
A better blender than mine
1/2 cup milk of choice
1/2 cup water
1 cup strawberries
1 cup Sweet Kale Mix from Costco (or any greens mix)
1 cup ice
1 scoop protein powder (I used Cellucor Strawberry Milkshake)
Blend and drink.  I only have a hand held emersion blender right now which is why mine came out a bit chunky.  However I doubled the recipe to share with my husband and he had no idea I was sneaking vegetables into his shake.  The Costco mix I used has kale, spinach, broccoli, cauliflower, brussels sprouts, and cabbage in it and is delicious in wraps as well.  Success!
Google+