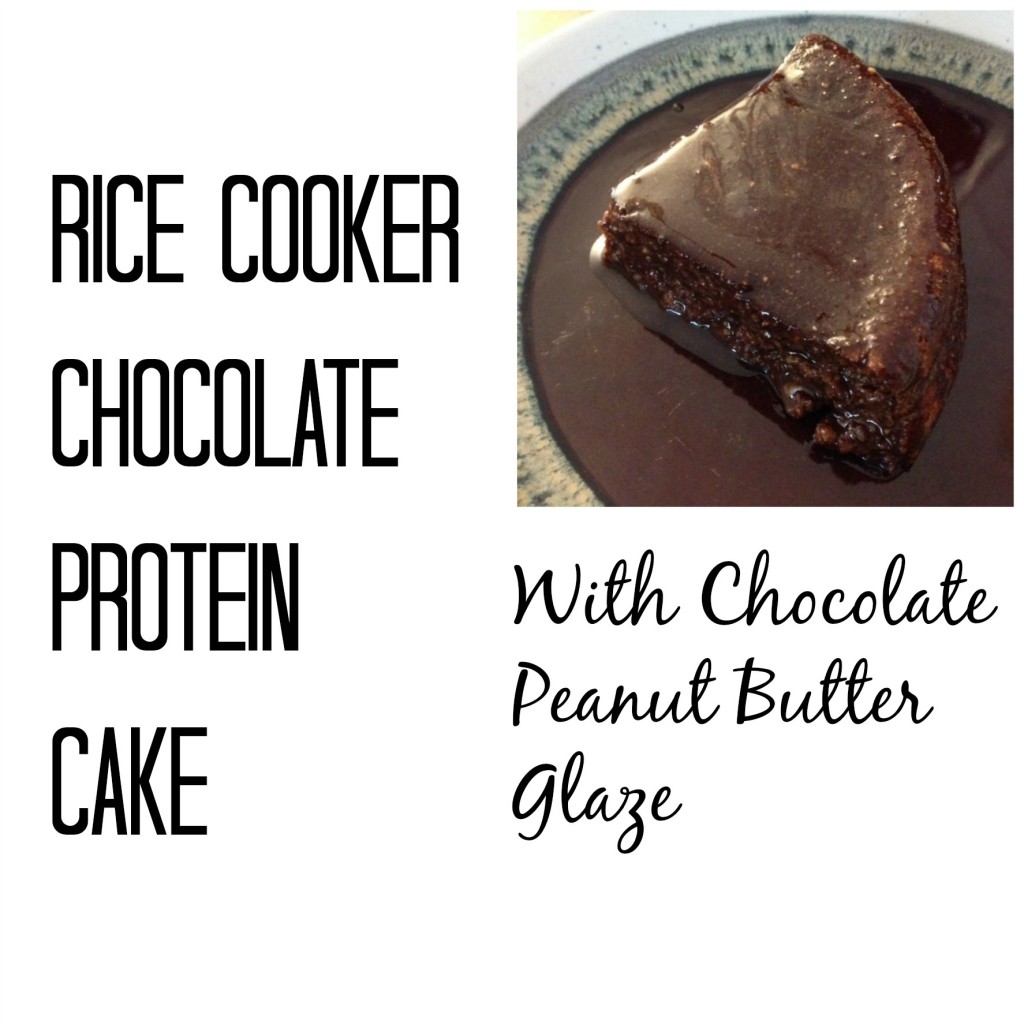 Rice Cooker Chocolate Protein Cake
1/2 Cup Oat Bran
1/4 Cup Egg Whites
1 Cup 1% Cottage Cheese
1 Scoop Chocolate Protein Powder (I used Cellucor)
2 Tbs Maple Syrup or Honey
2 tsp cinnamon
1 tsp Vanilla
1/4 tsp Baking Powder
Combine ingredients in food processor until smooth.  Pour into bowl of rice cooker and set to cook.  Cake is done when a toothpick inserted into centre comes out clean.
For the Chocolate Peanut Butter Glaze
Melt 2Tbs Coconut Oil
Add 1Tbs Raw Cacao Powder
1Tbs Maple Syrup or Honey
1Tbs PB2
Combine until uniform, drizzle over cake.  Enjoy!
Google+