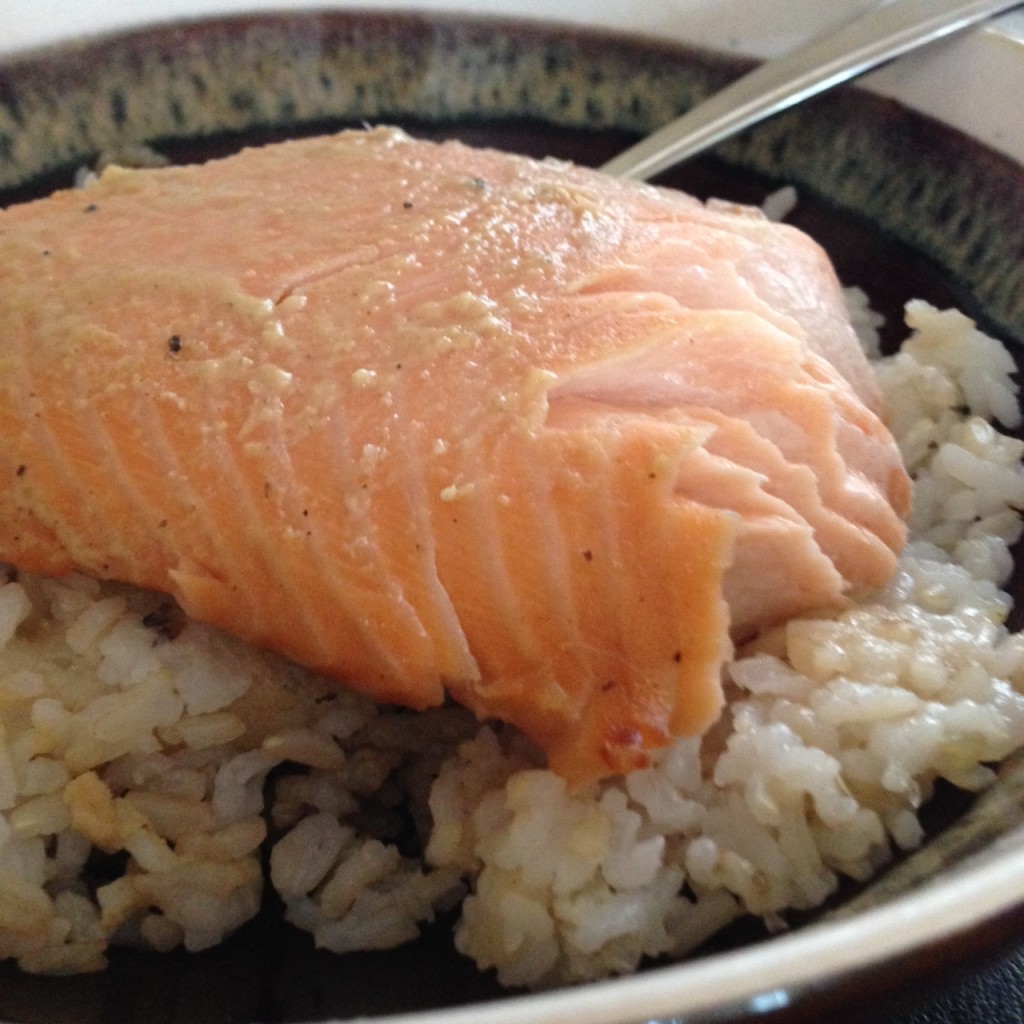 Maple Dijon Plank Grilled Salmon
Yet another (killer) recipe from my mother in law's kitchen.  My father in law is the grill master, he manages to candy the glaze just perfectly.  As you can see from my photo I haven't mastered this yet but it still tastes amazing!
 4 tablespoons dijon mustard
1/2 cup maple syrup
1 cup white wine (I used Chardonnay but a pinot grig would work well too)
Herbs to taste (Diane uses fresh rosemary and tarragon)
Salmon
Cedar Plank
I didn't have suitable herbs on hand in my cupboard so I left them out the last time I cooked this and I did miss them but it's really the mustard and syrup that are the stars of this marinade/glaze.  Soaking a cedar plank takes two hours which is about perfect for the fish to marinade so I start the fish and plank at the same time.  It works best if the piece of cedar is fully submersed in water during the soak so I filled  cookie sheet with water, placed the plank in the sheet and weighted it down with a large mason jar.  After your plank is soaking, combine mustard, syrup, wine and herbs in a large ziplock bag, add thawed or fresh piece(s) of fish and marinade 2 hours.  When your two hours are up preheat your barbeque, remove fish from ziplock, reserving the remainder of the marinade to baste the salmon during cooking, and place fish on plank.  Grill at medium heat until desired doneness reached, brushing the top with remainder of the marinade every five or so minutes.  Remove from plank and serve.  Enjoy!
Google+