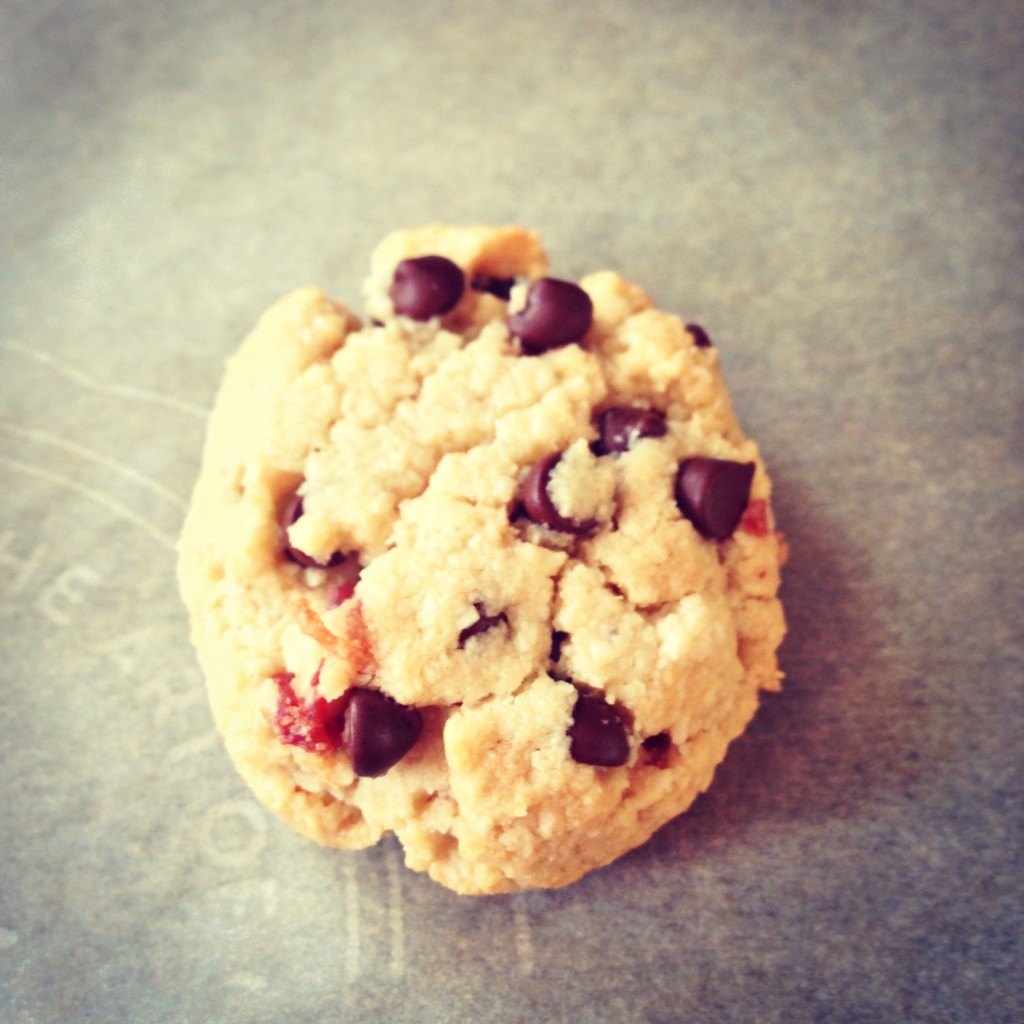 You will need:
4 cups almond flour (I grind my almond meal in a food processor for a finer texture – not too much or you'll get butter though!)
1/2tsp baking soda
1/2tsp sea salt
1/2 cup ghee or coconut oil
½ cup maple syrup
1tbsp vanilla
10 slices crispy bacon, drained, cut into small pieces and cooled completely
½ cup Enjoy Life mini chocolate chips
Directions:  Preheat over to 350.  In a medium mixing bowl combine almond flour, baking soda, and salt.  In a small bowl combine the melted ghee (or coconut oil), maple syrup, and vanilla and add it to the dry ingredients, combining well.  Add bacon pieces and chocolate chips and let the dough rest a couple of minutes to thicken up while you line your baking sheets with parchment paper.  Using about a tablespoon of dough for each cookie and with greased hands, roll dough into a ball and press down lightly on it. Bake at 350 for 10-12 minutes until golden on top and slightly browned on bottom.  Remove from oven and let cool on rack 5-10 minutes.  And then try not to eat them all in one day, I dare you!
Google+