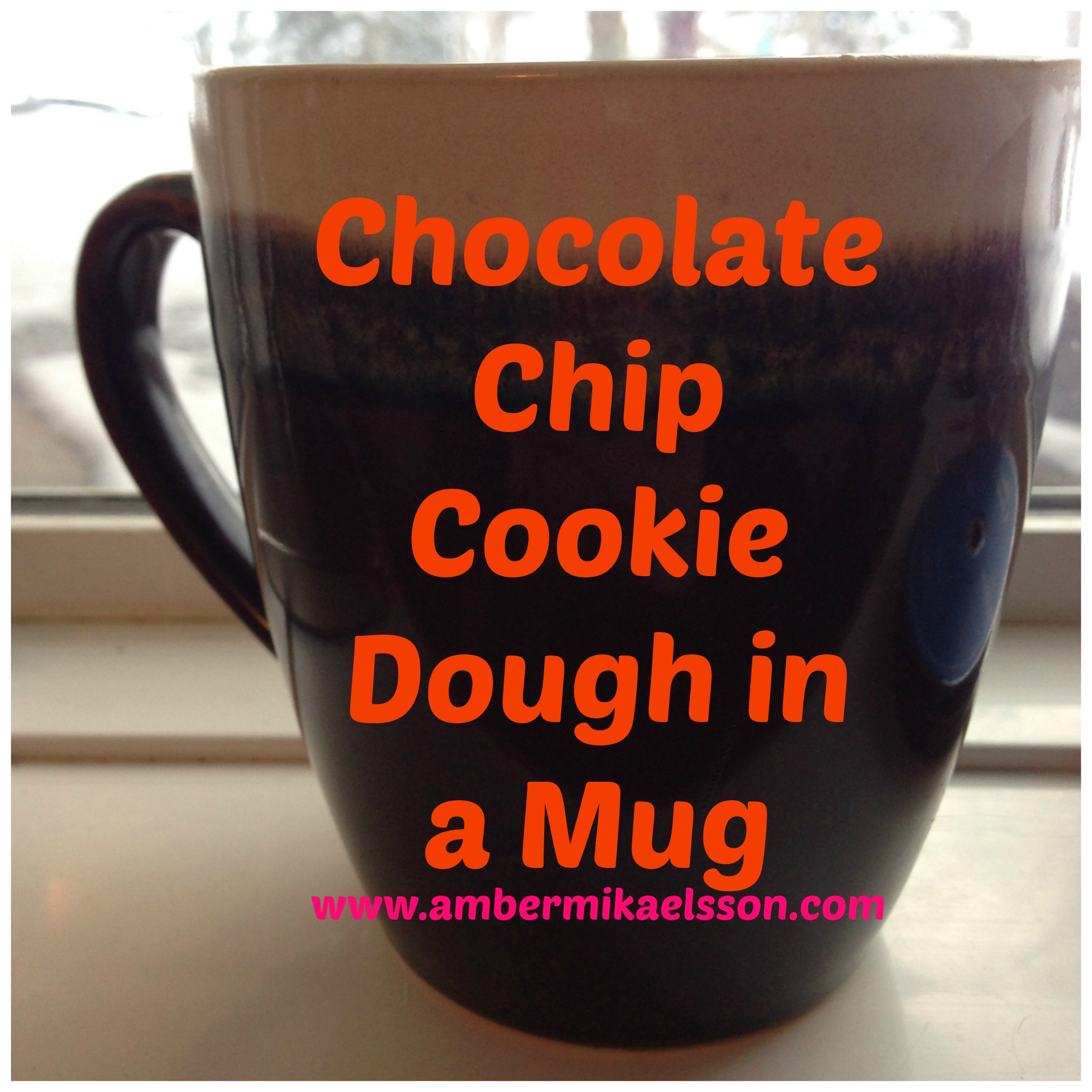 I'll be honest, while I find it helpful to have "paleo" snacks on hand as I cut sugar out of my diet, if I make a batch of almond flour chocolate chip cookies I have been known to eat the entire thing in a day or two.  Not the worst thing you can do but not the best either.  So I came up with this quick recipe to satisfy my chocolate craving in a healthier and scaled back way.
Chocolate Chip Cookie Dough in a Mug
1 tsp butter – melted
1 tsp coconut oil – melted
¼ cup almond meal
½ tsp maple syrup or honey
1 tsp Enjoy Life mini chips – I use these because they are soy, gluten, dairy free and have no weird fillers or shit I can't pronouince in them.  Also, they are delicious.
Mix the ingredients in a mug and enjoy.
Google+