I'm writing an essay for my book about grief, and how holding space for others to feel it has long been one of my super powers. This story is one of the reasons I cultivated such a skill.
27 years ago today the lives of these dancers, our families, and the communities we belonged to were changed forever.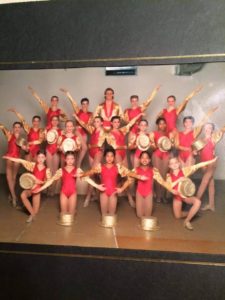 I was 11 on the day of the accident, excited for the trip to a Penticton summer festival and the opportunity to share the show we had been working on all year. We were on a particularly narrow and treacherous stretch of highway known as the Kicking Horse Pass when a semi truck carrying 72 tonnes of steel pipes lost its load, sending it slamming through our bus.
I was one of the lucky ones, sustaining physical injuries that only warranted an afternoon at the hospital in Golden and some physical therapy for a few years.
The emotional turmoil and PTSD lasted much longer. I will never forget the things I saw that day. I will never forget the girls we lost (RIP Jaimie and Tammy Lynn). I will never forget the sounds and smells, or the lessons about mortality, the way grief changes people, and the cruelty (and gift) of chance.
My seat was near the back of the bus where the girls who were most seriously injured were sitting, but I had been compelled to move to the front of it (to talk to our choreographer) moments before we rounded that last curve. To this day it is still hard to accept the randomness of it, why some were spared while others were taken, and why some are still having surgeries to this day to heal the disfigurement and injuries.
On July 25th every year we remember and connect with each other to grieve. This past fall, many of the survivors, parents, and supports came together to celebrate the naming of a theatre to honour our lost dancers at the National Music Centre in Calgary.
Please join me today in spending a little time being grateful because you are here. Hug your loved ones. Take a walk.
Dance.
Savour the experience of being alive for a few minutes in their honour.
Google+